Join with Between Clause in Magic ETL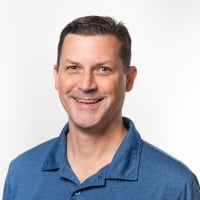 MarkSnodgrass
Coach

I am working on converting some Redshift dataflows to Magic ETL 2.0 dataflows. I have a join statement in Redshift that looks like this:
SELECT d."province_state"
, c."Category" as SeverityRelativityCategory
, n."Category" as SeverityRelativityCategoryMinusNY
FROM "ihme_covid_19_population_death_shares" d 
JOIN "severity_relativity_categories" c on d."SeverityRelativity" BETWEEN c."MinAmt" AND c."MaxAmt"
JOIN "severity_relativity_categories" n on d."SeverityRelativityMinusNY"BETWEEN n."MinAmt" AND n."MaxAmt"

I'm not seeing an easy way to handle the BETWEEN clause using the JOIN tile in Magic ETL 2.0. How can I accomplish this?
**Check out my
Domo Tips & Tricks Videos
**Make sure to
any users posts that helped you.
**Please mark as accepted the ones who solved your issue.
Answers
Categories
1.2K

Product Ideas

1.3K

Connect

2.7K

Transform

2.9K

Visualize

510

Automate

26

Predict

332

Distribute

66

Manage
Community Forums