Coursebuilder - Need ability to copy pages between courses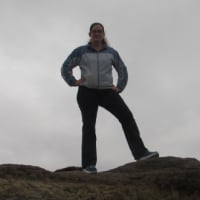 DataMaven
Contributor

When building courses, I sometimes want to have similar pages or structures course to course.  I also find that sometimes I need to create blends of material for specific audiences.  Unfortunately, you can't copy pages from one course to another, and have to completely rebuild.  This is tedious and time consuming.  
Please find a way to make it possible to have multiple courses open at a time and copy/paste pages between them.  
Thanks!
DataMaven
Breaking Down Silos - Building Bridges
**Say "Thanks" by clicking a reaction in the post that helped you.
**Please mark the post that solves your problem by clicking on "Accept as Solution"
Tagged:
Comments
This discussion has been closed.
Categories
8

Connect

470

Transform

195

Visualize

17

Automate

20

Predict

247

Distribute

21

Manage

174

Product Ideas

12

Community Forums