Cloud connectors(SFMC) Salesforce Exacttarget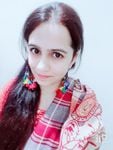 Hi Team,
We have many documents and videos in DOMO which shows how can we connect to cloud connetors like SFMC, Facebook etc.
Can we have some videos or screen shots telling what are the steps required at SFMC end to have DOMO connectivity?
Knowledge base documents says:
Additionally,you must configure API access in ExactTarget for the user who will be connecting in Domo.
For the same or similar thigns can we have screen shots? This will help us to understand or do POC on such things easily. Reading steps can only let us visualize things. For the above when I have logged in to SFMC(link given in knowledge base), I could not find where to find things(Eg. In your ExactTarget instance, navigate to Email > Admin > My Users) as mentioned in above steps in knowledge base.
Also, it will be great if DOMO can give us proper limitations. I have read SFMC connectors, I could not find proper limitations on this.
Thanks,
Neeti
Tagged:
This discussion has been closed.
Categories
8

Connect

473

Transform

206

Visualize

17

Automate

20

Predict

247

Distribute

21

Manage

183

Product Ideas

11

Community Forums