User's Learning History in DOMO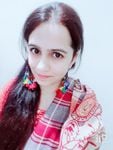 Hi,
I have raised this as a query to DOMO that where can I find my learning history. Since DaniBoy(ADMIN) refered to iut as a gret quetsion and said they are already working on this. PFB link:
https://dojo.domo.com/t5/New-to-Domo-and-Admin-questions/Where-can-I-find-my-learning-history/m-p/46498#M2211
I would like to give same idea in this forum as well. It would be great if we have such history maintained in DOMO. This will help user to directly go to their history and search for their learnings to refer.  Currently, user have to browse or do DOJO or search again for any page or bookmark if it is interseting. Later on searching for same would be time consuming if not saved before.
Getting our learning history saved would give us direct link to our learned/browsed pages, without any above steps done.
Thanks,
Neeti
Tagged:
This discussion has been closed.
Categories
8

Connect

473

Transform

208

Visualize

18

Automate

20

Predict

247

Distribute

21

Manage

183

Product Ideas

11

Community Forums