Input Dataset Sorting for Magic ETL Previews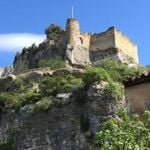 When running a preview I often find that the relevant data to my dataflow is in the new data at the bottom of the input dataset and thus when running a preview to test the effects of my dataflow or troubleshoot it none of the applicable data shows up. Often, that defeats the purpose of the preview and leaves me with no other option but to temporarily alter the input dataset's sorting in an earlier dataflow and plug that in instead for the sake of testing.
While such temporary measures are certainly possible they are far from efficient. I propose that an option for input sorting when running a preview would be both extremely helpful and fairly simple, particularly if the option to "read from the bottom" were the only one added. I'm sure many other options would be helpful but the tendency of SQL to put new data at the bottom of a table makes that one seem particularly valuable.
Please contact me for any questions or clarifications,
Michael Clark Bacon
MCB Majordomo at Tower Products
Tagged:
Comments
This discussion has been closed.
Categories
8

Connect

474

Transform

214

Visualize

19

Automate

20

Predict

249

Distribute

21

Manage

189

Product Ideas

11

Community Forums