Add Text Search on Analyzer Chart Selector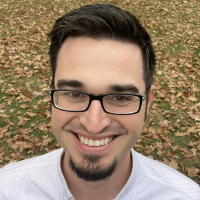 GrantSmith
Coach

It's quicker and easier for me to just type in the type of chart I'm looking for in a text box instead of trying to remember the group it's in and then finding it in that list. Could we get a text box added to the chart selection to automatically filter chart types as I'm typing? (Same way we have this functionality for data fields) It will only become more inefficient as more chart types are added in the future.
**Was this post helpful? Click Agree or Like below**
**Did this solve your problem? Accept it as a solution!**
This discussion has been closed.
Categories
3

Connect

458

Transform

183

Visualize

16

Automate

20

Predict

245

Distribute

20

Manage

168

Product Ideas

9

Community Forums