TimeSpan formatting function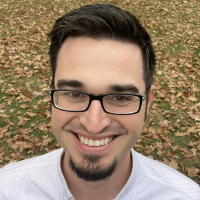 GrantSmith
Coach

There have been a lot of requests on the Dojo about specific formatting for the difference between two dates. It'd be great if there was as simple function we could pass in a time diff (`Date2` - `Date1`) along with a format string to automatically calculate the correct display string.
For example:
FORMAT_DIFF(`Date2` - `Date1`, '%W weeks, %d days')
DATEDIFF only gives us a single unit of measure but a lot of times we'll want a combination of units (Week + Days, Years + Months + Days, Hours + Minutes + Seconds)
Right now the common solution is to utilize UNIX_TIMESTAMP and calculating the difference in seconds between the two and then doing a bunch of math depending on which unit you need which can become very complex and difficult to understand if you're not technical enough.
**Was this post helpful? Click Agree or Like below**
**Did this solve your problem? Accept it as a solution!**
Tagged:
Comments
This discussion has been closed.
Categories
6

Connect

463

Transform

189

Visualize

17

Automate

20

Predict

246

Distribute

21

Manage

172

Product Ideas

11

Community Forums