Allow PDP configured by Domo User ID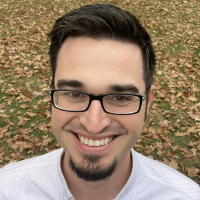 GrantSmith
Coach

I'm working on customized Data Governance dashboards to display only the issues relevant to each user however there currently isn't a way to configure PDP for the user that's logged in so I'd need to create individual PDPs for each user which is time consuming and isn't maintainable. It'd be great if we could either get an option to filter on the current users internal Domo User ID or add it as a trusted attribute to use in the PDP filtering.
**Was this post helpful? Click Agree or Like below**
**Did this solve your problem? Accept it as a solution!**
Tagged:
Comments
This discussion has been closed.
Categories
8

Connect

470

Transform

194

Visualize

17

Automate

20

Predict

247

Distribute

21

Manage

174

Product Ideas

12

Community Forums