Add Reload Card option for "Oops! Something unexpected happened" error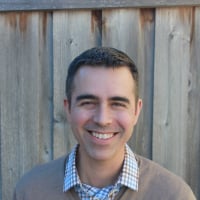 Dean_Wangerin
Contributor

Now that I'm working from home with a slower internet connection than at work, I frequently see the "Oops! Something unexpected happened" error on a card or two from my dashboard. It would be very useful to have a button that would refresh just that card. Refreshing the entire page doesn't always work - frequently all this does is just move the error to a different set of cards.
The "Reporting Issue" button is counter-productive because when my users do this, it just wastes my time to investigate and determine it it is fine, and was an internet connectivity issue rather than an actual card issue.
I'd love to see a button that would allow the user to simply make Domo reload the card.  I think this would solve the issue 99% of the time.
Tagged:
Comments
This discussion has been closed.
Categories
3

Connect

458

Transform

182

Visualize

16

Automate

20

Predict

245

Distribute

20

Manage

168

Product Ideas

9

Community Forums