Keep Abbreviation Scales Consistent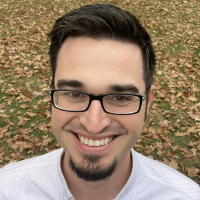 GrantSmith
Coach

It'd be great to have data label / tool tips / hover text etc to keep the same level of abbreviation rather than the level which gives the closest full number.
For example if I'm graphing two values 1.4M and 100k at first glance it appears that the 100 is greater than the 1.4 and causes the user to do some mental math to understand that 100k is actually less than 1.4M. It'd be great to keep the scales consistent so that it allows the user to expend less mental energy attemping to decipher the graph. That'd mean for this example they'd display as 1.4M and 0.1M
**Was this post helpful? Click Agree or Like below**
**Did this solve your problem? Accept it as a solution!**
Tagged:
Comments
This discussion has been closed.
Categories
6

Connect

460

Transform

186

Visualize

16

Automate

20

Predict

245

Distribute

21

Manage

170

Product Ideas

10

Community Forums