Bar in Bar Chart Type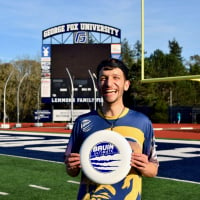 I have a suggestion for another period over period chart type: a bar-in-bar. See photo 1 for example. This chart type has a dark, skinny bar for current period and a light, wider bar for the previous period. This allows for easy comparison of bar height and makes it very clear how periods correspond. 
In Domo, one could get close to this right now. Photo 2 shows the Variance Bar Line chart type. It's the same idea, but bars are adjacent, not overlapping. Photo 3 is the progress bar, showing this period compared to prior period as a %. Unfortunately, this chart type doesn't allow multiple periods to be shown. 
The bar-in-bar chart type can even be expanded further - a bar in bar in bar. Photo 4 is an example of this from the Big Book of Dashboards. This chart type takes the grouped bar period over period chart type (photo 5) and overlaps all the bars. 
Overall, the Variance Bar Line chart is very good, but the Bar-in-Bar condenses the information and often makes it a bit easier to read.
*All Data is Fictional and used only for the purpose of illustrating this idea.
Photo 1
Photo 2
Photo 3
Photo 4
Photo 5
This discussion has been closed.
Categories
8

Connect

474

Transform

214

Visualize

19

Automate

20

Predict

249

Distribute

21

Manage

190

Product Ideas

11

Community Forums