Date Field Toggle Switch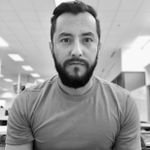 Godiepi
Coach

I don't know how beneficial this idea would be to others but imagine a switch that allows you to toggle between date fields present in your datasets powering individual or all cards in a page.
The way it would work is , a card already using `Date_1` as the x-axis on a bar card or use as the date driver in any other type of card, could have a selector to temporaly replace `Date_1` for `Date_2` or 3 or 4 on the fly to render a new view of the cards.
I imagine something like this most be better difficult to do, but I am just throwing the idea out there. 
Domo Arigato!

**Say 'Thanks' by clicking the thumbs up in the post that helped you.
**Please mark the post that solves your problem as 'Accepted Solution'
Tagged:
This discussion has been closed.
Categories
8

Connect

470

Transform

193

Visualize

17

Automate

20

Predict

247

Distribute

21

Manage

174

Product Ideas

12

Community Forums