Date Range: Additional options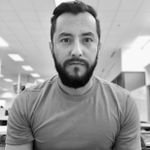 Godiepi
Coach

Hi Domo,
In many cases we have feel the need to add filters to cards and whole pages around date ranges to prevent cards from displaying "partial" days, weeks, months.
I feel like these date controls should be present automatically in Domo removing the need for users to build a beastmode or write code in a flow to do it.
The screenshot below explains the idea a little better 
Domo Arigato!

**Say 'Thanks' by clicking the thumbs up in the post that helped you.
**Please mark the post that solves your problem as 'Accepted Solution'
Tagged:
This discussion has been closed.
Categories
8

Connect

473

Transform

209

Visualize

18

Automate

20

Predict

247

Distribute

21

Manage

183

Product Ideas

11

Community Forums