Dojopalooza - The Destination User Group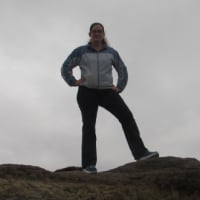 DataMaven
Contributor

As I mentioned in the idea comments for the remote user group...
A few of us talked last year at Domopalooza about wanting to do some destination meetups.  We can pick a place and go adventuring together and have time set aside to delve into Domo stuff.  Aside from the more serious work of Domo, it would help us to maintain and build the friendships we create at Domopalooza, in User Group meetings, and on the Dojo.  
@swagner and I have been plotting...and it's getting good!
We would like input from those interested, and will follow up with a survey, if there is enough interest:
Do you have any ideas/preferences for destinations? (Starting with USA for now)
What style getaway do you prefer, or are you totally open? 

Indoor vs. Outdoor? 
Hiking/Camping/Adventure? 
Casino/Resort? 
Cruise?
Sightseeing? (Grand Canyon, Niagara Falls, NYC, Historical Sites, Wine Tours)

Ideas for Domo-related fun activities?

Escape the Room (By solving Domo challenges)
Murder Mystery
Jeopardy
Don't feel like you need to answer all of these...just trying to get those brains going and see what we come up with!
Thanks everyone!
DataMaven
Breaking Down Silos - Building Bridges
**Say "Thanks" by clicking a reaction in the post that helped you.
**Please mark the post that solves your problem by clicking on "Accept as Solution"
Tagged:
Comments
This discussion has been closed.
Categories
8

Connect

472

Transform

202

Visualize

17

Automate

20

Predict

247

Distribute

21

Manage

180

Product Ideas

12

Community Forums