Workbench Scheduler duration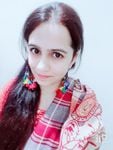 Hi Team,
Currently we can schedule job minimum of every 5 mins, to auto run workbench job.
Can we have something like every 30 seconds/1 min/2 mins or less then 5 mins or if it is directly linked to any DB object, schedule it on update of the linked object? This is something like as we have autorun of dataflow on update of linked dataset.
Please let me know if we already have something like this? or a worked around.
Thanks,
Neeti
Tagged:
This discussion has been closed.
Categories
3

Connect

458

Transform

183

Visualize

16

Automate

20

Predict

245

Distribute

20

Manage

168

Product Ideas

9

Community Forums