Use a Drill Path to filter Other Cards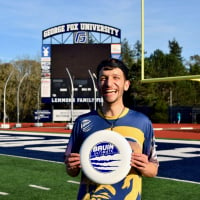 Right now, there are three interactions one can assign to a card within a dashboard: 1) Standard (Filter other cards) 2) Drill in Place (Follow the drill path) 3) Link (either to something in Domo or something external). Dashboard creators should be able to combine the first two actions - use a drill path to filter other cards. 
For example, let's say I have a standard bar graph with revenue by state (Blue on the left in Picture 1). This has a drill path to sales by city once a user clicks on a state. (Picture 2 is the result when the user clicks "Oregon"). There should be an option so that when a user drills, selected other cards filter. In this example, once the user drills to Oregon in the sales bar graph (Picture 2), the purple client graph should fitler to show only cities in Oregon. 
Picture 1 
Picture 2
*All data is fictional and used only to illustrate this idea. 
This discussion has been closed.
Categories
8

Connect

470

Transform

195

Visualize

17

Automate

20

Predict

247

Distribute

21

Manage

174

Product Ideas

12

Community Forums