Export MagicETL logic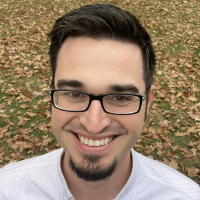 GrantSmith
Coach

With MySQL Data Flows it's easy to share the underlying code with other Domo users (either internally or on the Dojo) since it's simply a copy and paste of SQL code however there are some users who aren't as proficient with MySQL and prefer MagicETL. It'd be great if there was a way to export a MagicETL data flow (or even better allow for portions of a Magic ETL data flow to be exported). This would help with showing others how certain logic works and they could then import it directly into their data flow instead of relying on screen shots to attempt to duplicate which can be error prone.
**Was this post helpful? Click Agree or Like below**
**Did this solve your problem? Accept it as a solution!**
Tagged:
Comments
This discussion has been closed.
Categories
5

Connect

459

Transform

186

Visualize

16

Automate

20

Predict

245

Distribute

20

Manage

170

Product Ideas

10

Community Forums