Limit Admin Access to Certain Datasets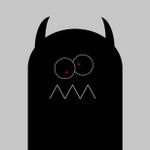 I suggest Domo creates a method to limit certain datasets to everyone in the Domo instance, even admins.
So we all know being an admin makes life much easier in Domo because you can see every dataset available and see how those datasets are transformed through flows. Because of this, it's easier to just make more people admins so that you don't have to go share every dataset with them individually. However, there are certain datasets I don't want anyone to see. For example, we have HR payroll data in Domo to display metrics to the C-Suite and that is it. Because of this one dataset, I've had to severely limit who can be an admin. Then when I have someone new, I have to go through each dataset I want them to have access to so that they can view flows and create cards from it.
Comments
This discussion has been closed.
Categories
8

Connect

467

Transform

193

Visualize

17

Automate

20

Predict

246

Distribute

21

Manage

173

Product Ideas

12

Community Forums