ETL default settings for trigger frequency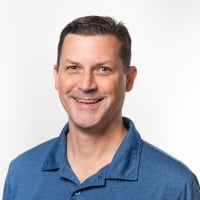 MarkSnodgrass
Coach

When creating an ETL or adding new input datasets, it would be great if the default setting for trigger frequency would be set to "only when datasets are updated" and the input datasets are already selected. I have to think this is the most commonly used setting for ETLs, so it would be great if it was already selected. People often forget to select the settings when they initially create their dataflow and then they wonder why their data isn't current. 
Additionally, if you later add another input dataset to an existing ETL, it is not automatically selected even though you have all the other datasets selected. It would be great if it was automatically selected as well.
Maybe this could be a company setting or a user-defined setting where a company or user could decide what the default settings should be for ETL construction.
Thanks for considering.
**Check out my
Domo Tips & Tricks Videos
**Make sure to
any users posts that helped you.
**Please mark as accepted the ones who solved your issue.
Tagged:
This discussion has been closed.
Categories
3

Connect

458

Transform

183

Visualize

16

Automate

20

Predict

245

Distribute

20

Manage

168

Product Ideas

9

Community Forums