Domo stories show height and width of cards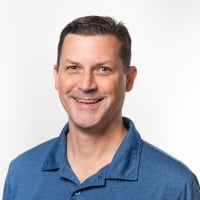 MarkSnodgrass
Coach

I love the freedom in the stories to customize the exact size of a card. However, if I want to create a uniform look, it becomes rather difficult to ensure that each card is the same size. For example, I created a story that has 6 gauge cards in it and I want to put them in 2 rows of 3. I can drag them in place and re-size them, but I just have to eyeball it and hope that they are the same height and width. It would be great if you could display the height and width as you are re-sizing (similar to how you see it in Excel when re-sizing a row or column) to be able to know that my cards are actually all the same size.
**Check out my
Domo Tips & Tricks Videos
**Make sure to
any users posts that helped you.
**Please mark as accepted the ones who solved your issue.
Tagged:
Comments
This discussion has been closed.
Categories
8

Connect

472

Transform

202

Visualize

17

Automate

20

Predict

247

Distribute

21

Manage

180

Product Ideas

12

Community Forums