Admin>People>Bulk Import from Domo Dataset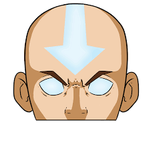 The Bulk Import feature on the Admin>People page is a great feature for data goverance and keeping a clean, well-organized instance, but I feel that it is lacking an important component/use case; the ability to import a file directly from a dataset in your Domo instance. Currently, I have to download the file that I build inside of Domo, then because of encoding issues (that I believe are due to using Windows 7 Enterprise), I have to copy the file into Notepad, then save it as an * file type and specify the encoding to be UTF-8 instead of ANSI and then just add .csv to the file name. This is far from automated. The ability to have a scheduled upload from a Domo dataset means that the entire process could be completely automated and it would help keep our instance clean and our PDP's based on trusted attributes much more accurate. 
It would also be nice to be able to remove users, or remove users from a group, using this feature, but those ideas have already been submitted.
Thanks.
Tagged:
This discussion has been closed.
Categories
8

Connect

470

Transform

193

Visualize

17

Automate

20

Predict

247

Distribute

21

Manage

174

Product Ideas

12

Community Forums