Table Cards - Freeze First Column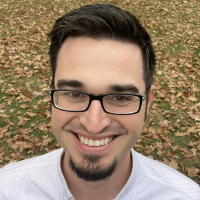 GrantSmith
Coach

It'd be nice to be able to freeze the first column when scrolling horizontally like the first row is currently frozen when scrolling vertically. There's many times when I'm using a dataset with a date/month as the first column and I need to scroll across all of my different metrics / columns for that month but then get lost as to which month I'm currently looking at. Adding the ability to freeze the first column would allow me to know exactly which row of data I'm looking at.
**Was this post helpful? Click Agree or Like below**
**Did this solve your problem? Accept it as a solution!**
Tagged:
Comments
This discussion has been closed.
Categories
8

Connect

477

Transform

218

Visualize

19

Automate

20

Predict

249

Distribute

21

Manage

191

Product Ideas

11

Community Forums