Pivot Table Collapse Rows As Default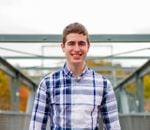 guitarhero23
Contributor

I tried searching for another idea for this since it seems pretty straight forward but couldn't find one.
Right now Pivot Tables are in beta, as such I'm not expecting everything to be perfect, I'm just excited to finally have these capabilities. One thing I found lacking is a setting in Chart Properties that I could by default collapse all rows for all groupings. You can click on them in the analyzer preview to collapse them and they will be defaulted to that when you save the card, but the second a new grouping gets added in the data all but that grouping would be collapsed and it would be uncollapsed. 
Can we have a setting to ensure all groupings are always collapsed so that we can choose if we want our users to start with all the detail, or the high level allowing them to dig into more details of the things they want to?
---

**Make sure to like any users posts that helped you and accept the ones who solved your issue.**

Tagged:
Comments
This discussion has been closed.
Categories
8

Connect

473

Transform

211

Visualize

18

Automate

20

Predict

247

Distribute

21

Manage

183

Product Ideas

11

Community Forums