Schedule Reports: Send out based on atributes or update status of the datasets used in the report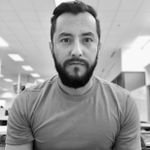 Godiepi
Coach

We have had many occasions where schedule reports go out before all datasets are up to date.
Example: report goes out daily at 8:00 am , contains cards powered by 5 different datasets, 2 of them run unespectebly slow  and aren't ready until pass 8:00 am. Report goes out and somecards show wrong/incomplete metrics making us (BI team) lose credibility in the accuaracy of metrics we are providing.
Please Domo, add some controls to the schedule reports that allow us to be more in control of them.
a very simple control would be to set a delay status for the 8:00am report and not send it until the last dataset-flow has finished running... now, sometimes dataflows finish running but dont bring any new rows that were supposed to come in from the prior day. we are tagging each day with the maximun Transaction Date/Time and each day should have at least 1 record between 11:45pm and 11:59pm , if it does not, then the dataflow ran but did not bring a true update (incomplete or not data at all). in this case , that column Max_DateTime can be use as a Flag that tells the report, hey! we are good, lets roll.   I really hope this is something Domo is working on , Thanks
Domo Arigato!

**Say 'Thanks' by clicking the thumbs up in the post that helped you.
**Please mark the post that solves your problem as 'Accepted Solution'
Tagged:
This discussion has been closed.
Categories
8

Connect

474

Transform

214

Visualize

19

Automate

20

Predict

249

Distribute

21

Manage

191

Product Ideas

11

Community Forums