Notecard summary number enhancements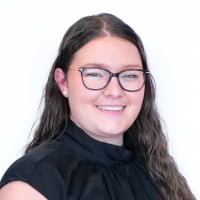 Ashleigh
Coach

I have recently been using the dynamic summary number feature on the notecard and have some suggestions.
1. I found there is a limit to how many you can have on one notecard, it seems to be about 26. After I make 26 of them in one card the option is greyed out and I can no longer make any. I do not feel there should be a limit and if one is needed it should not be so low.
2. Making multiple dynamic summary numbers is hard because you cannot duplicate or copy one you have already made. I think it would be good to have a copy function so that if you are making multiple ones but with different filters then you do not have to completely start over. Also, since we name them then maybe an area should pop up like recently created dynamic summary numbers and then it saved it.
3. This is more for the notecard in general but it would be nice to be able to customize the size of a notecard. I have a table in one and the table is too big for the card and it would not let me customize the size of the table or the card.
4. I noticed there is a filter option for a notecard but it cannot be saved. I have multiple dynamic summary numbers that all share a common filter, it would be way easier to just filter the card and save it in order to filter any dynamic summary numbers that were created in the card.
4. When choosing the display by option  for the summary number there is no option to select No Aggregation. Sometimes I just want to display a text that is unique to a filter and in order to do so I have to create a new beast mode on the dataset in order to have it display as a string and then it allows no aggregation (that field just disappears) but it would be a lot easier just to have that as an option. 
Tagged:
Comments
This discussion has been closed.
Categories
8

Connect

470

Transform

195

Visualize

17

Automate

20

Predict

247

Distribute

21

Manage

174

Product Ideas

12

Community Forums