Page filter drills card in place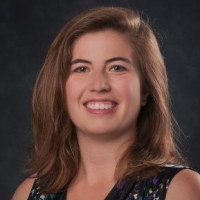 MichelleH
Coach

I work quite a bit with dashboards using Stories, and I would love to see an interaction option for a card to drill in place if a certain field has been filtered on the page. For example, if I have a card that can be drilled by customer and a slicer for the customer field, the end user could select "Customer ABC" in the slicer and the card would automatically drill in place to the detail for Customer ABC. If the slicer is cleared, the card would return to the top layer of the card.
While you can already set cards to drill in place in Stories, extra clicks are still required to enable and disable it. This change could allow more nimble navigation between macro and micro trends on the page, and could also improve the user experience for data consumers.
Comments
This discussion has been closed.
Categories
7

Connect

464

Transform

190

Visualize

17

Automate

20

Predict

246

Distribute

21

Manage

173

Product Ideas

12

Community Forums