Automate User Provisioning and Deprovisioning to SaaS Apps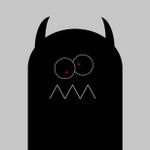 I'd like to be able to easily keep up with users from our active directory with auto provisioning and deprovisioning. Currently, when an employee is hired, I'll have to add them as a user to the Domo app in azure manually, then wait for the user to sign into Domo to assign them to a group. When an employee is terminated, their log in is blocked in azure and they can't access Domo anymore, but I then have to manually remove that user from Domo vs azure syncing with Domo and removing the user for me.
Here is a link to what other companies have recently started implementing: https://docs.microsoft.com/en-us/azure/active-directory/manage-apps/user-provisioning.
This discussion has been closed.
Categories
8

Connect

472

Transform

198

Visualize

17

Automate

20

Predict

247

Distribute

21

Manage

178

Product Ideas

12

Community Forums