Dataset PDP for Columns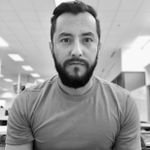 Godiepi
Coach

It would be great if we could add PDP policies for Columns and not just rows.  this would make publications groups work great when allowing external users to access our datasets but hiding certain columns that contain data not relevant to their organization.
Domo Arigato!

**Say 'Thanks' by clicking the thumbs up in the post that helped you.
**Please mark the post that solves your problem as 'Accepted Solution'
Comments
This discussion has been closed.
Categories
3

Connect

458

Transform

182

Visualize

16

Automate

20

Predict

245

Distribute

20

Manage

168

Product Ideas

9

Community Forums