Scroll Up/Down/Left/Right in Place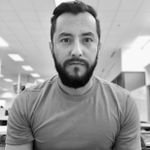 Godiepi
Coach

Please add the ability to "scroll in place"  (Same way Drill in place work for dashboards) without the need to go into any type of table cards , either on regular pages or dashboards. 
Domo Arigato!

**Say 'Thanks' by clicking the thumbs up in the post that helped you.
**Please mark the post that solves your problem as 'Accepted Solution'
Tagged:
Comments
This discussion has been closed.
Categories
8

Connect

478

Transform

218

Visualize

19

Automate

20

Predict

249

Distribute

21

Manage

191

Product Ideas

11

Community Forums