Direct link to a Certifying Set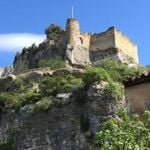 A direct link from the detail view of a certification request to the set being certified. That way you can just click the name in ther request to go to it instead of having to search for it when reviewing.
MCB Majordomo at Tower Products
Tagged:
This discussion has been closed.
Categories
3

Connect

458

Transform

183

Visualize

16

Automate

20

Predict

245

Distribute

20

Manage

168

Product Ideas

9

Community Forums