Dojo latest solutions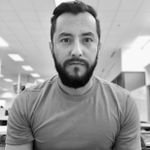 Godiepi
Coach

This idea is for the Dojo.
it would be great to have a 4th tap to see the latest posts in the Dojo that have been answered and marked with a solution.
right now there is a "lastest posts", "latest topics" and "unanswered topics", so the 4th one would be "latest solutions".
easy access for all Dojo users to refresh our knowledge and to learn from the Dojo
Domo Arigato!

**Say 'Thanks' by clicking the thumbs up in the post that helped you.
**Please mark the post that solves your problem as 'Accepted Solution'
Tagged:
Comments
This discussion has been closed.
Categories
3

Connect

458

Transform

183

Visualize

16

Automate

20

Predict

245

Distribute

20

Manage

168

Product Ideas

10

Community Forums