Dataset/Dataflow Alerts for Admins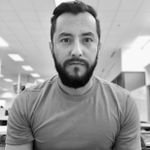 Godiepi
Coach

There is the ability to set alerts based on Domo cards created. In order to track schema changes in datasets or dataflow's issues, Admins have to build cards around those datasets/datflows for this to work.
It would be great if there was the ability to add laerts directly to the dataset/dataflow without the need to build a Domo card
for example:
1) Dataset level alert : at the Dataset > Data > Schema view, add a colum to add an alert to an specific column when the field has NULLs and NULLs are not supposed to appear.   another example would be for column changing format due to humman data input error, specific to Data Types... User input a wrong date making a column type change from Date type to Text Type.
2) Dataflow level alert : ability to add alert to let admins or owners of the dataflow that the run is running longer than expected and or something down the data lineage is causing the dataflow to fail.
Again, without the need to build cards around the data sets/flows
Thanks
Domo Arigato!

**Say 'Thanks' by clicking the thumbs up in the post that helped you.
**Please mark the post that solves your problem as 'Accepted Solution'
Tagged:
This discussion has been closed.
Categories
3

Connect

458

Transform

183

Visualize

16

Automate

20

Predict

245

Distribute

20

Manage

168

Product Ideas

10

Community Forums