Dojo Message Formatting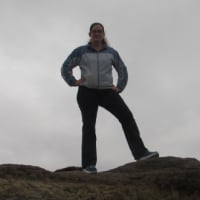 DataMaven
Contributor

Whenever I get a message in the Dojo, I seem to click on the sender's name.  I think this is because the sender's name is blue and kind of looks like a link.  
I suggest making the subject line a format that makes it more obvious that this is where you click to view the message. 
In the example below, I am hoping other will see why I end up clicking on Dani's profile, rather than the greyish subject line.  
Anyone else have this tendency?  
DataMaven
Breaking Down Silos - Building Bridges
**Say "Thanks" by clicking a reaction in the post that helped you.
**Please mark the post that solves your problem by clicking on "Accept as Solution"
Tagged:
Comments
This discussion has been closed.
Categories
8

Connect

470

Transform

193

Visualize

17

Automate

20

Predict

247

Distribute

21

Manage

174

Product Ideas

12

Community Forums