hide a chart in a page except for the owner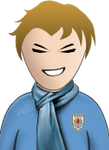 GIriarte
Contributor

I think could be useful to be able to hide a chart in a page, except to the owner. This will help us to work in a chart but not publish until finished the chart design and quality audit, but assigning the chart to an specific page.
I was thinking in keep viewable the chart only for the owner and maybe in a different background color to indicate is still not published/or is hided.
Thanks!
Tagged:
This discussion has been closed.
Categories
8

Connect

473

Transform

209

Visualize

18

Automate

20

Predict

247

Distribute

21

Manage

183

Product Ideas

11

Community Forums